I had a lot of fun today at these various signings and donating for a worthy cause. I started my afternoon standing in line over at Hockeytown Authentics. Here I got to hang with 3 people I have gotten to know over at the Red Wings message board and on facebook. Great group of people. I made my donation and a variety of items signed and got pictures with both Helm and Abby. Helm seemed quite excited when I showed him the child size jersey I had for him to sign. Its a Christmas gift for my son. As usual both guys were very nice. My pic with Abby however is probably the worst pic in existence. LOL
**all pictures are thumbnails. Click for fullsize.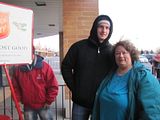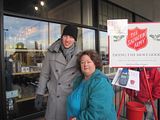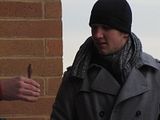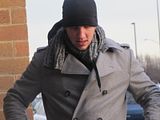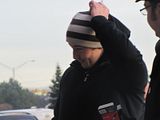 I then headed out to Plymouth to Kroger to meet Ericsson and Miller. These two are absolutely hilarious and were both cracking jokes with me. Ericsson made some kind of a comment about how he will be just as tall in this pic as others we have taken together in the past. Drew responded by saying am I going to be included in this pic or is it just the two of you. LOL I also got a variety of items signed and a picture with both. (Who wouldn't want to be between 2 very nice looking men??)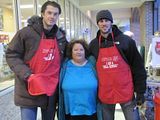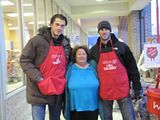 I then header to Meijers for Holstroms signing. Here I got to hang with my friend Sara and her son (an absolute doll) and father. Holstrom was very nice as he always is. As he was signing my items he mentioned he saw me at the game yesterday when I was taking pics during warm ups. I was pretty much stunned by this. Sara's dad was kind enough to snap some pics for us with my camera.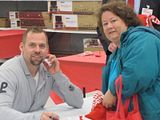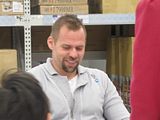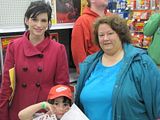 Overall it was a great experience. I love our Red Wings!